What is Cloud Computing?
Submitted by

Leonard Daly

on Tue, 09/21/2010 - 10:50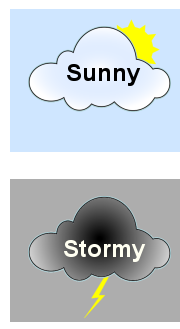 Many businesses are hearing the term "Cloud Computing" and the associated rush to be "in the Cloud". They wonder if this is another effort to separate them from their money or if it really will save them money. There are studies and skeptics all around. This blog will address and discuss Cloud Computing needs of small businesses – when should I move to the cloud? Should I move to the cloud? Which functions are appropriate for cloud computing? How do I decide which service to use?
At the most basic level Cloud Computing refers to using computers connected by the Internet. Most businesses have already taken a small step in that direction. It is likely that you do not host your web site on a computer in your facility. Your web site is run by a computer someplace else – for example a web hosting company. That is a simple example of a cloud service.
More advanced applications support internal business functions on computers that are elsewhere. For example SalesForce.com has built a sizeable business providing a customer relations application to a large variety of business from Computer Associates (CA) to small businesses throughout the world.
Future posts will discuss moving to the cloud – is it necessary to do it all? Is cloud computing right for my business? What are my options? And other topics related to small business use of cloud computer. If you have an idea for a future topic, please write a comment below.