stereographic
Submitted by

Leonard Daly

on Tue, 04/21/2015 - 12:03
Submitted by

Leonard Daly

on Mon, 04/20/2015 - 16:25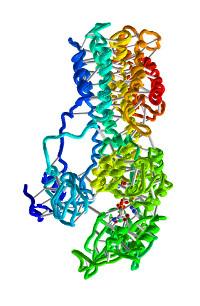 Smart phones and tablets with recent releases of Chrome, Firefox, Safari, or Internet Explorer can display 3D models from the Web. These devices also have internal sensors that tell the browser about its orientation.
Submitted by

Leonard Daly

on Tue, 11/18/2014 - 19:48
In a previous post I showed how a scene could be displayed in a browser and viewed stereoscopicly with Google Cardboard. This post describes a more efficient means of creating the display. In both cases, the browser screen is split in half with slightly different viewpoints so the eyes/brain combination views the result with depth.